Drink, Dive, Dance 5: Gemma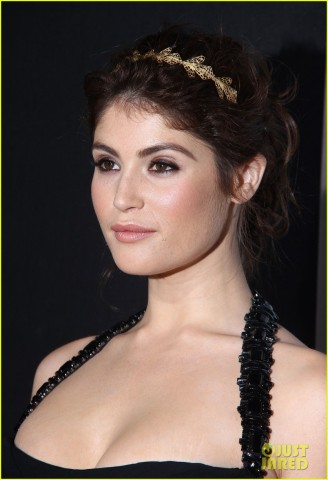 I was reminded of a summer fling today while reading about an actress. My fling looked like a younger version of Gemma Arterton without makeup. A mixture of German, Belgium and Dutch blood. Skin as pale as snow hair as blond as gold. German blond, not the viking's platinum blond. So I will call her Gemma from now on. Before her, I wasn't into tall women with strong square jaw and a curvy body because it is the exact opposite of Asian culture's standard of beauty, but after Ylva and Gemma, that look have taken root in a special spot in my heart.
It'd always remind me of how naturally we went from fun adventurers who bumped into each other on the road to wild night of care free sex. Then they mess you up because that's all they wanted and leave you in the dust for someone else on a whim. Northern European women are strange like that.
I couldn't understand why I was so sexually attracted to this not-too-pretty women beside me and remembered thinking as we walked down the streets in Paris and London; "Why is everyone staring at us." Later that night as we lay in bed, sweat glistening all over our bodies, I asked her: "Are you supposed to be hot in your country?" She didn't say anything, but she took out her phone and started showing me all the guys she's slept with and the current contenders who are trying to bed her: A Mexican and a Dutchy. She have also told everyone about everyone.
"What kind of cruel game is she playing with everyone's heart?" I had thought and just brushed it aside as an European thing cause I couldn't deal with this weird extreme open view on sex and relationship at that time. I mean, if I was the Mexican or the Dutch guy at that moment knowing what she was traveling with me, I'd feel like shit. But apparently they know.
Most fun summer of my life probably. Gemma was extremely open to new experiences and she is a very sweet, submissive girl. Never complaints about the conditions of the environment we are in. Whether it'd be a shitty hole in the wall, or on top of a cliff with nothing but bread and water for lunch. She loved all. Almost reminds me of high school romances.
Ironically, she left me for a rich old man as I was starting to convince myself that it actually might be ok to make a baby with her. Alles ist gut. I suppose. I do not believe anyone can hold a free spirit like her. Wish her the best of luck in life and best of things for her.