Around the world: Philippines Manila
This is part of the series: Backpacking around the world.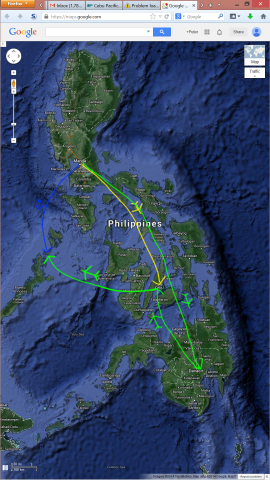 Manila is a good place to stay and gather information.Most people just landed here or have finished their tour and are on their way to fly out to another country. Most people gathered in hostels here are the more experienced who are one year into their travels. After all, Philippines do have its reputation for being a hard core place to go to, but isn't up to par with dangerous places. However, watch out for robbers and don't show your fancy phone in public places. You know this is important when the Philippinos on the airplanes switch to their dumb phone as soon as they land and wear their backpack in front.
Because of such, backpackers you meet are up to pretty extreme activities… compared to what most people considers extremes. Because I made a deal with my Mom so that she will not worry, I did not do these things. It all works out since I am also slowly easing back into the hardcore level of my previous trips.
Most common worries in Manila is being robbed at gun point or having your girlfriend kidnapped. But these are not matters that most backpackers should concern about if you took the normal precautions. A fake wallet to give to robbers, taxi money taped to your ass crack and important money and docs hidden evenly in different places. As long as you don't bring much and wear dirty clothing when you are out. You can live a normal daily life.
Clubbing scene here is pretty crazy and a bud is a crime punishable with 10 years jail term. But it is not something that can stop a backpacker from obtaining them. Some hostel owner should be able to hook you up, but use your judgment. The shadier the hostel, the better your chances. But apparently, as a Canadian, I am supposed to be the central intelligence hub, within the backpackers, on how to obtain a bud. Oh my fellow Canuks, what the heck are you promoting to other people. To stay off the crime radar, I just refer them all to Chefchaouan in Morocco.
Weather in Phillipines is super hot and there are cops with shotgun in every store. Jeepnay (8pesos) are everywhere and a taxi from airport to your hostel should cost no more than 200 pesos. $1200 For an official airport taxi with permit, or a yellow taxi. You take these official ones if you are afraid of getting kidnapped. Most tourists should do this, but for a dishevelled backpacker, try to get the local's rate, especially if you are a male. For the airport to hostel route, I did the $1200 rate as I've agreed to with my parents. But for most common travel, LRT (13 pesos) and Jeepnay to move around, just make sure you do not bring much with you. Lock everything in your hotel or hostel.
I've made up my mind about where I want to go. Davao, Cebu and El Nido. Sadly, El Nido cost twice as much to fly to than its less known counter part: Coron.
Flying to Coron is cheapest from Cebu for about $3500 pesos. It takes about $1000 pesos to get to Cebu. Direct flight from Manila to Cebu is $6000 pesos. Or you can do what my fellow hardcore Korean backpacker did. Take a weird boat that's smaller than a faerie to Coron. Which cost  $600 pesos and can be found near the United nations building, or the old Spanish town in Manila. The boat trip takes approximately 17 hours to Coron, or 36hours to El Nido… I won't even recommend this route unless if you considers your life as worthless.
This is part of the series: Backpacking around the world.