Around the world: Philippine Davao
This is part of the series: Backpacking around the world.
Dear god. What the heck am I doing here? Is there a life for me to go back to?

 St. Pedro Cathedral

Davao is supposed to be the safest city in Philippines, but walking around town at midnight, my spidey senses were tingling all over. You know you are probably going to be in trouble when you end up on an unlit street full of hookers and their pimps. The only reason this city is safe is because of the 3 strike and you are dead rule… provided you are found out. In which case, just escape somewhere. For those travelling in the Philippines for nefarious reasons, these rules are a godsend.
With the strict no drug and no smoking rule, it is not really a backpacker's heaven. The rules force crime to the other two category… prostitution and alcohool. The lack of a hostel and gathering place for backpackers makes gathering information that much harder. So, Davao can be done in a day's work, but I am stuck here for another day due to plane tickets for Saturday is insanely priced.
My 250 pesos per night room at Hotel Uno (pronounced Ono by the locals) is Spartan as heck. But you get half of the money back by having the hotel do your laundry for you.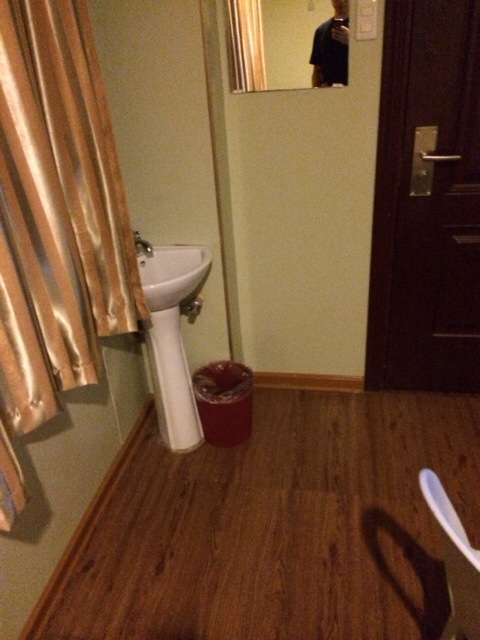 Jeepnay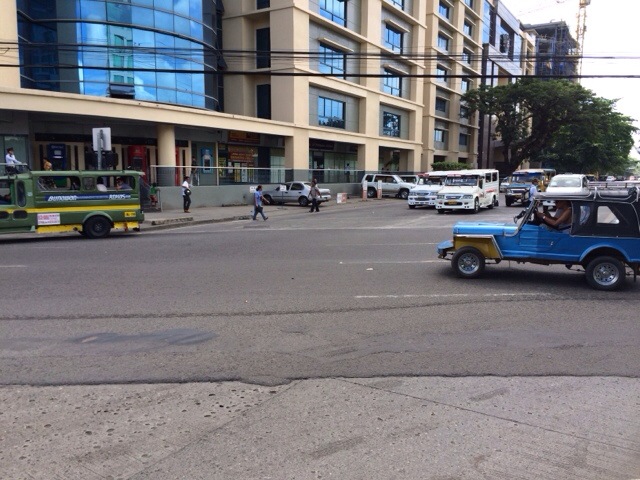 One of the distinguishing features of Philippines is that there are Jeepnays everywhere. A cross breed between front of a jeep and a van/truck. They serve the function of buses and is hard as heck to figure out for foreigners. How they work is this: they have destinations on their windows and you stand at the side of the street, looking directly at the driver. The driver will honk once and if you nod, he will stop for you. The letters are usually small and the locations incomprehensible. Even some of the locals get on the wrong ride from time to time. It cost 8 pesos usually payable upon embarking and you knock on the ceiling furiously if you want to disembark somewhere. Do not try to communicate with the driver on where you want to go. He will just ignore you. Make sure you do not bring valuables with you when taking one and make sure you don't take one in Manila. As a foreigner, this is not going to be a comfortable ride for you. I am 175cm high and my head touches the ceiling while slouching in one. You also have to hug the passenger beside you because that's how cramped it is.
China Town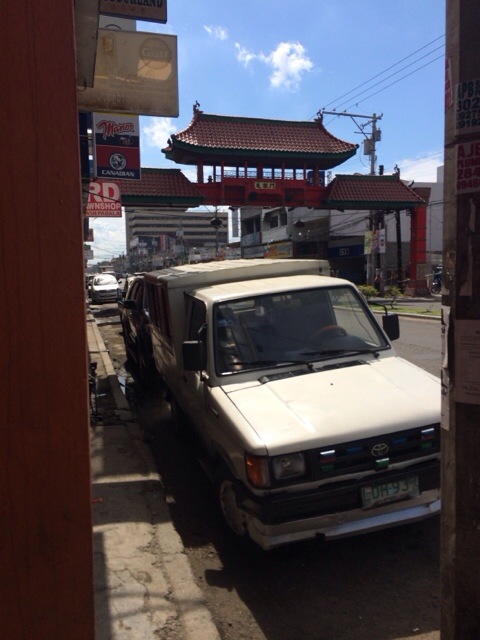 Apparently, I heard crimes in China towns are pretty bad, I personally don't feel any danger where walking around. But then again, I blend in perfectly. That said, It is really not worth visiting as there isn't any distinct feature with this China Town. There really isn't that many Chinese shops and the restaurant's foods are terrible.
Local playground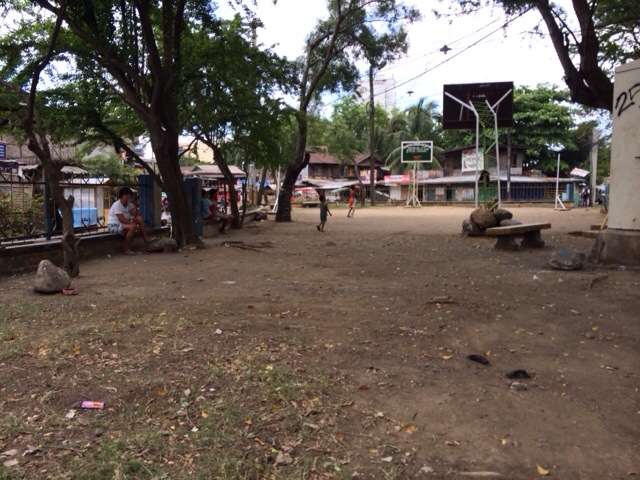 There are a lot of poor kids in Davao, I'd say similar in number to India. Be careful of swarms of poor kids on the street.
Gaison mall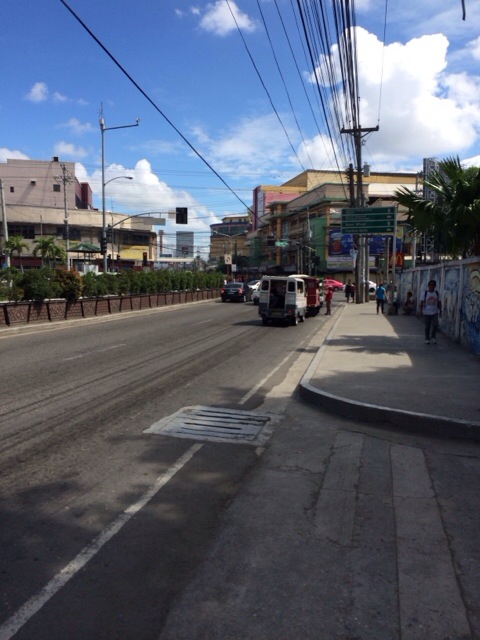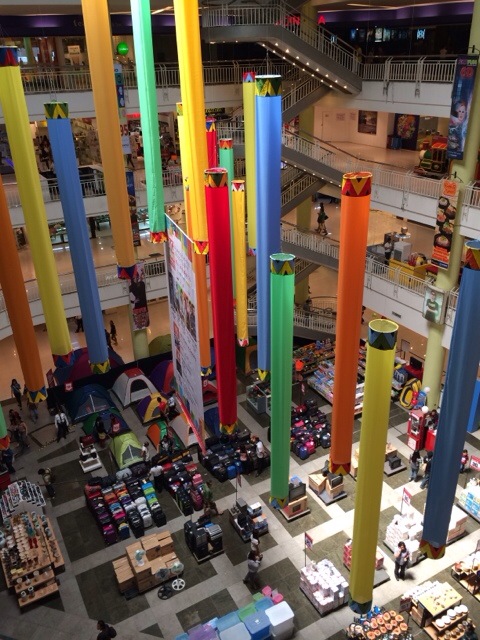 The mall is famous for having been bombed by the muslims. I find the extremists a bit stupid since the mall is also frequented by muslims. On the outside the mall looks like something clobbered out of a Fallout game, the inside though is very modern and stylish.
Aldavecco flea market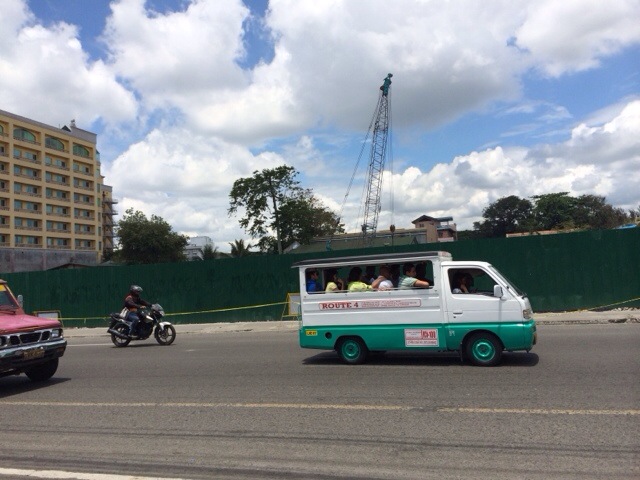 Sadly, the 70 years old flea market got demolished when I got here.
Tourism
Like I've mentioned before, the lack of a hostel indicates that not a lot of backpackers comes here. Davao is definitely one of the less traveled road. You will probably never bump into other backpackers here. The only type of tourists you'll see are old fat white man or old fat Japanese man. Yes child prostitution toursim is alive and well, but the same can be said for other third world countries.
Food
Fruits are abundant and fair. I recommend gorging your heart out. Stay away from the fried stuff though as I believe they uses butter as their frying oil. In general the food in Philippine is a fusion between Chinese, Japanese and hot/ sweet cuisine. If you are asian, you've probably alreawdy tasted most of these.
Mango waffle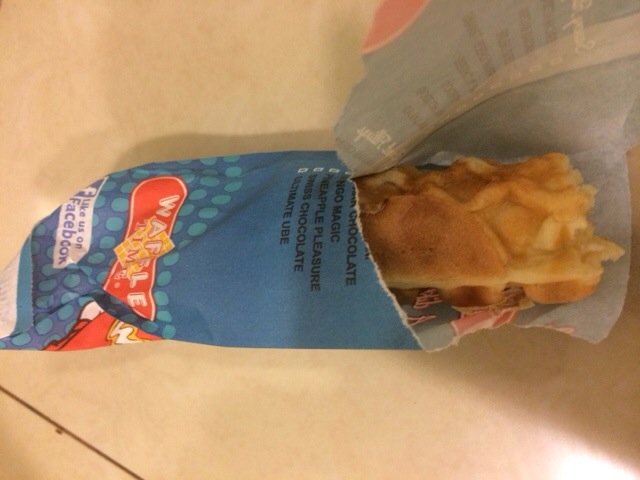 Street BBQ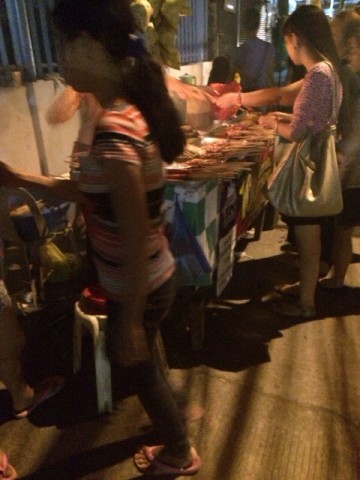 Durian Cappuccino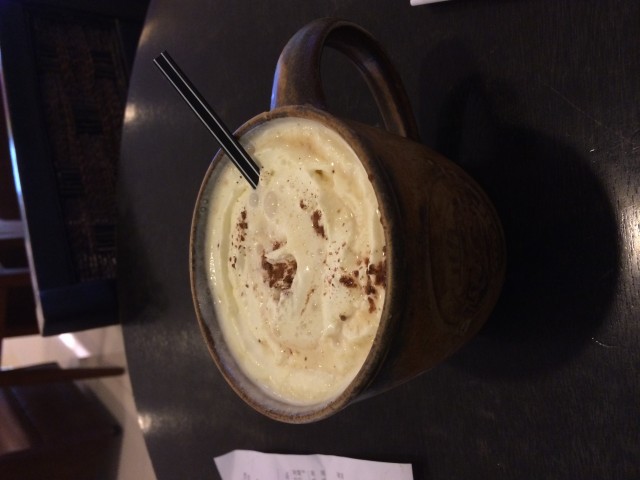 Local breakfast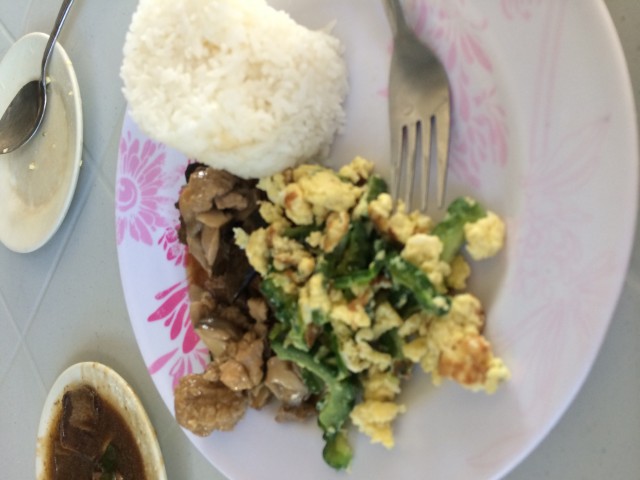 Cost
April 3
Flight Manila to Davao 4645php
Taxi 160php
Dinner Jubilee: 125
Hotel 250php
April 4
Pork bun 14php
Water 2L 22php
Passport photocopy 4 php
BBQ stick, unknown meat 4php
Water 2 L 22php
Popsicle 15 php
Weird fruit 35php
Stirfry noodle 125php
April 5
Local breakfast
Boiled liver 30php
Rice 30php
steam pork with mushroom 30
Egg 5php
Oranges 1kg 60php
Water 250ml 8 php
Yakut 40php
This is part of the series: Backpacking around the world.